REMINDER: THE SENIOR CLASS WILL BE SELLING GLOW STICKS FOR THE PEP RALLY TOMORROW, FRIDAY OCT. 15TH, ALONG WITH TATTOOS.
SENIOR CLASS HOMECOMING MEAL FRIDAY OCTOBER 15TH, 2021 5:00-7:00 PM CURBSIDE PICKUP ONLY IN FRONT OF HIGH SCHOOL BRISKET SANDWICH, CHIPS, DESSERT & DRINK $8
THE SENIOR CLASS WILL BE SELLING PINK OUT SHIRTS FOR THE MONTH OF OCTOBER. IN ORDER TO HAVE THEM HERE BEFORE GAME NEXT WEEK OCTOBER 1ST, WE NEED TO HAVE ALL ORDERS PRIOR TO NOON ON FRIDAY SEPTEMBER 24TH. PLEASE SEE A SENIOR OR THEIR SPONSOR BEFORE DEADLINE.
Here is our 2021 PJH Pep Rally Themes! Please show your support by dressing up every Thursday! See scheduled! #GoBuffs
Sept. 3rd Pep Rally Reminder......
Petersburg ISD students will be sent home this week with their yearbook order forms. If you're interested in pre-ordering, please have those filled out and returned with the payment. If you do not receive a form please contact Sandra Marquez at
sgmarquez@petersburgisd.net
Thank you all for your continued support!
Attention Parents: Tomorrow (Friday, Aug. 27th) will be our first Pep Rally! The theme will be Hawaiian! Please show your support by dressing your children in Hawaiian attire! #GoBuffs
Attention Parents: The Senior Class will be selling tattoos every Friday Morning in front of the elementary office beginning at 7:20 AM. Please send money with your child if you wish to make a purchase. Thank you! #GoBuffs
2021 Senior Shirts are now for Sale!!! Available in long sleeve and short sleeve. Shirt order will be fulfilled in the order they are received with payment. A second order will be placed on August 31st if needed. See attached photo for more information.
Attention Parents: An important reminder to all students , especially 7th graders. PISD must have current immunization records on file. You may have received your immunizations this past year but unless the school nurse has a copy of your recent vaccines you cannot attend the first day of class and will be sent home. Your records must be brought to the school before Wednesday, August 18th, not on the 1st day of school. If you have any questions, please feel free to contact Nurse Francis at 806-667-3585. Thank you! Penne Francis, MSN, RN Health Coordinator Petersburg ISD ***The COVID vaccine is NOT a part of the mandatory immunizations for back to school***
Note from PISD Nurse Francis.... ***The COVID vaccine is NOT a part of the mandatory immunizations for back to school***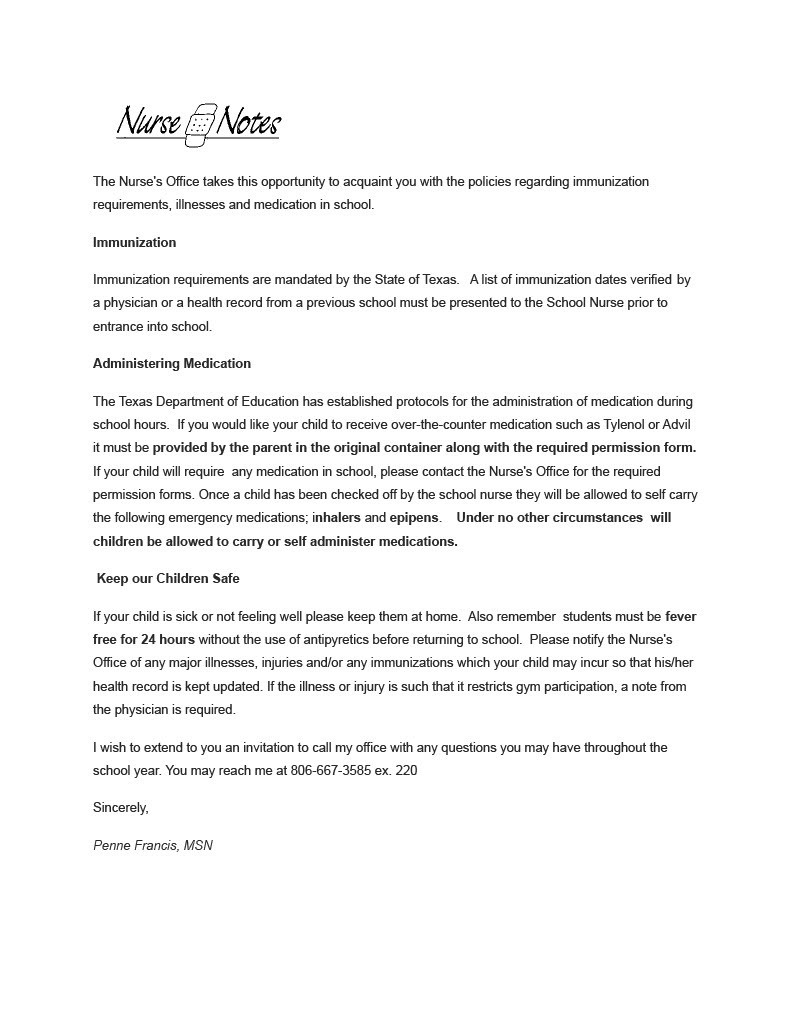 Please see attachment for Petersburg ISD Registration and Enrollment Information ***Note: Parent Portal will open MONDAY, AUGUST 9th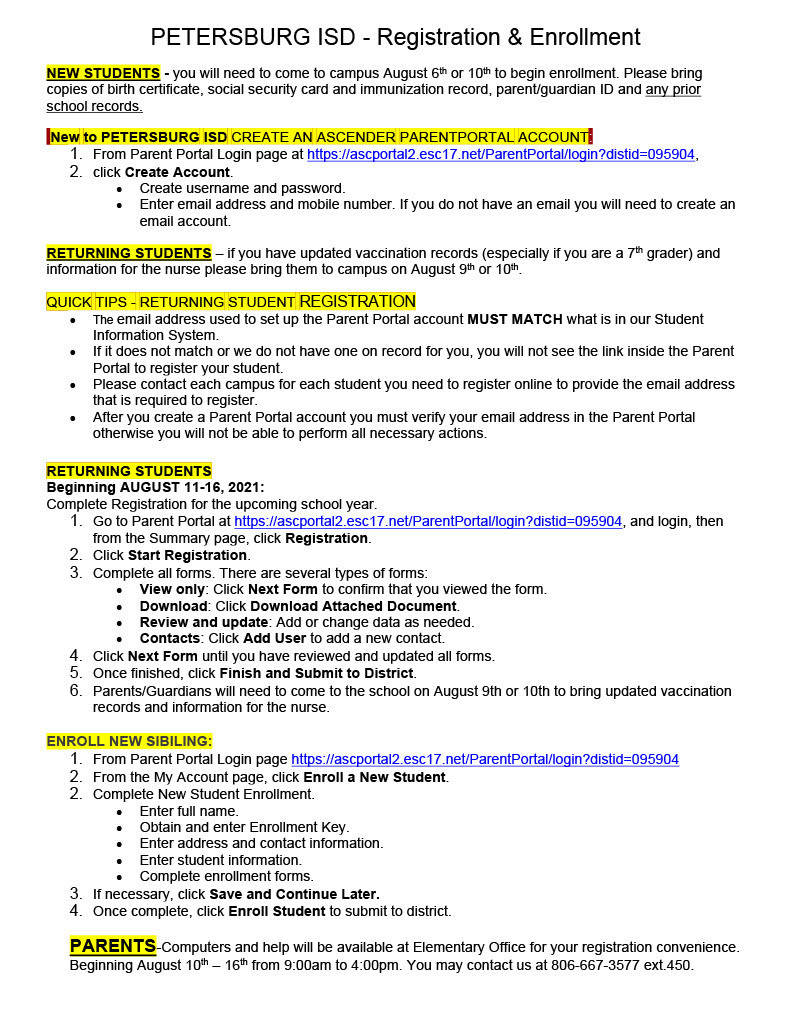 PISD 2021-2022 District Academic Calendar Attached *Registration information for new and current students will be posted this week.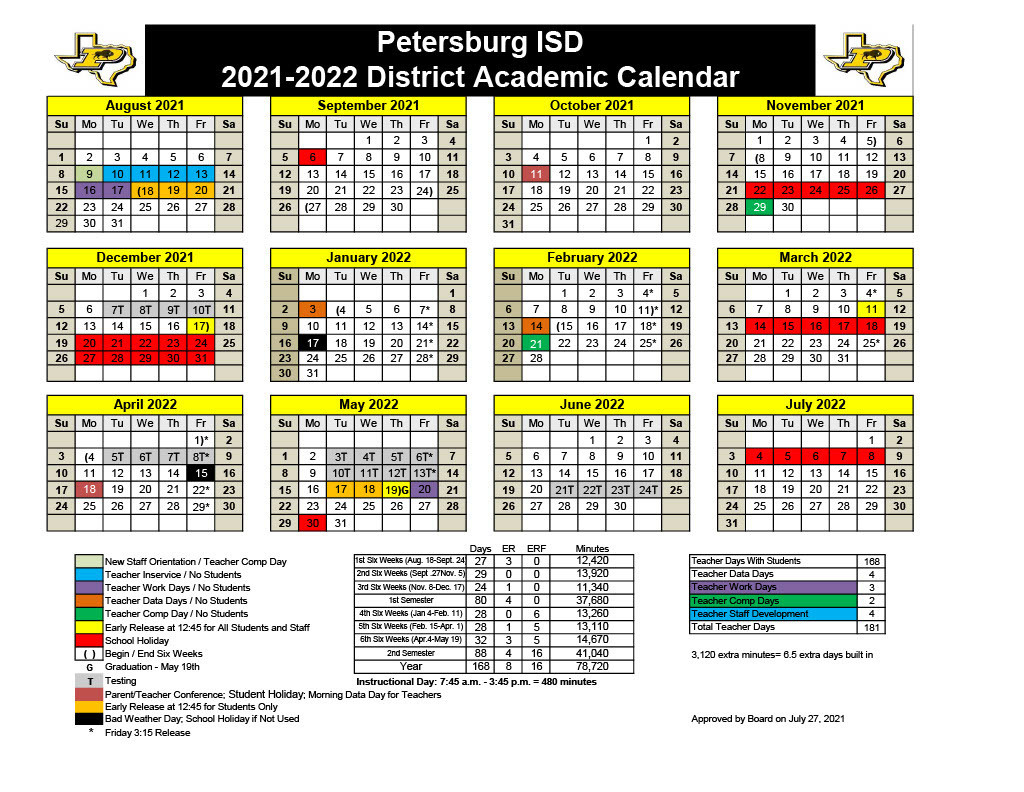 2021 Mini Cheer Camp!!! See Flyer for Details
Reminder Students and Parents: *1st Day of School is coming up August 18th! More information on Registration and Procedures for start of school coming soon.
21-22 Junior High/High School Supply List
Elementary 2021-22 School Supply List
Did your child receive free or reduced-price school meals through the National School Lunch Program during the 2020-21 school year? If so, your family may be eligible for P-EBT benefits to purchase food. The P-EBT application open June 2. For more information: hhs.texas.gov/pebt # 833-442-1255 Recibio tu hijo comidas escolares gratuitas o a precio reducido a traves del Programa Nacional de Almuerzos Escolares durante el ano escolar 2020-21? Si es asi, tu familia puede tener derecho a recibir P-EBT para comprar alimentos. La solicitud de P-EBT estara disponible el 2 de Juno. Para mas informacion: hhs.texas.gov/pebt # 833-442-1255
Healthy Summer Meals for Kids!! GRAB-N-GO Breakfast & Lunch!!
Little Buffalo Roundup!