Congratulations to the young ladies that made the 2023-24 Cheerleading Squads.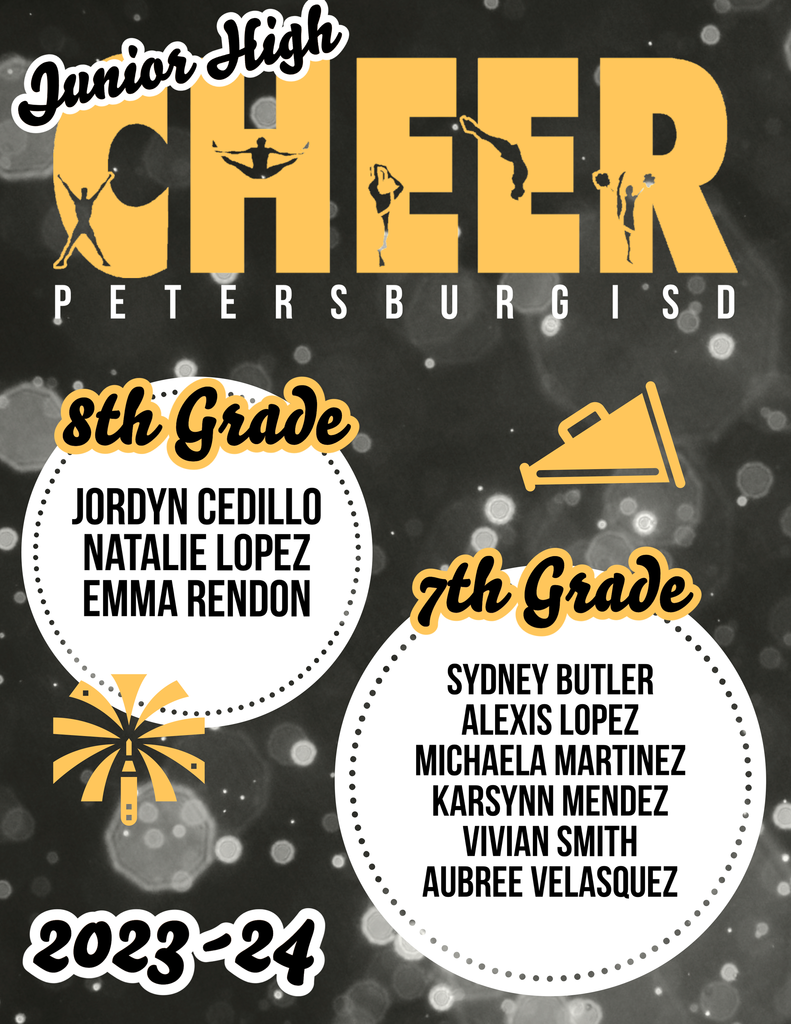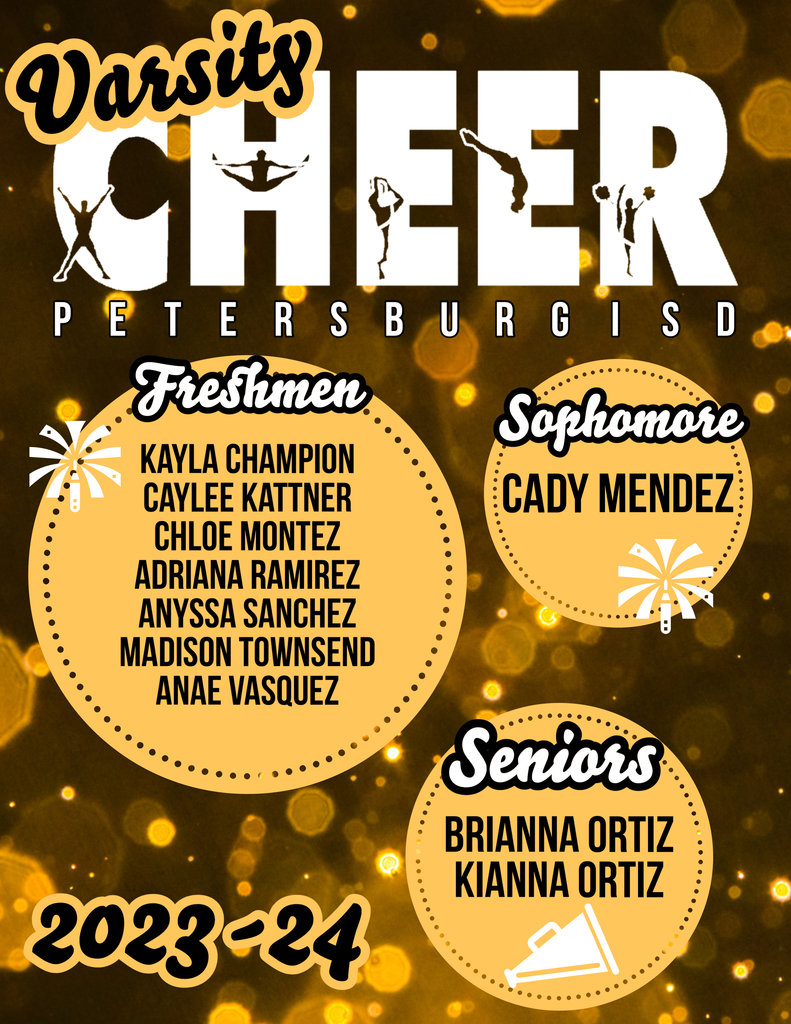 Due to injuries and illness, baseball will not be able to play Springlake-Earth tomorrow, March 25th.

PHS FFCLA Presents Our 3rd Annual Easter Egg Drop!!! Let us help you out this Easter! We would love to surprise your little ones & family for Easter with a sweet surprise in your yard. Place your orders today!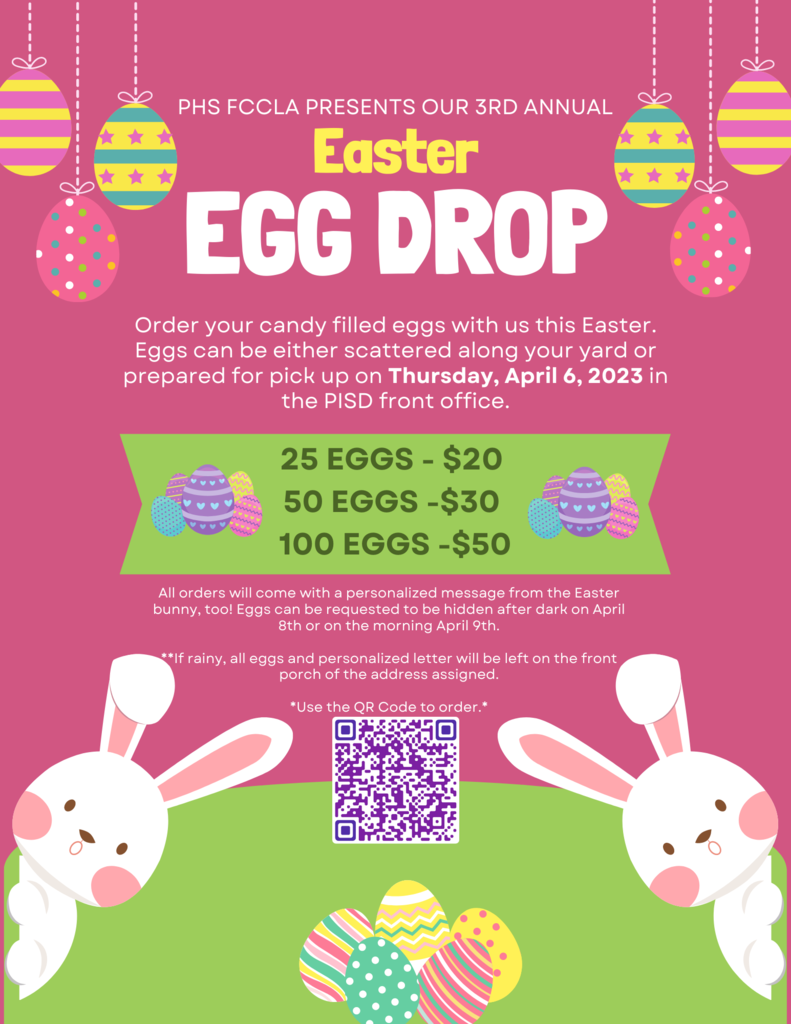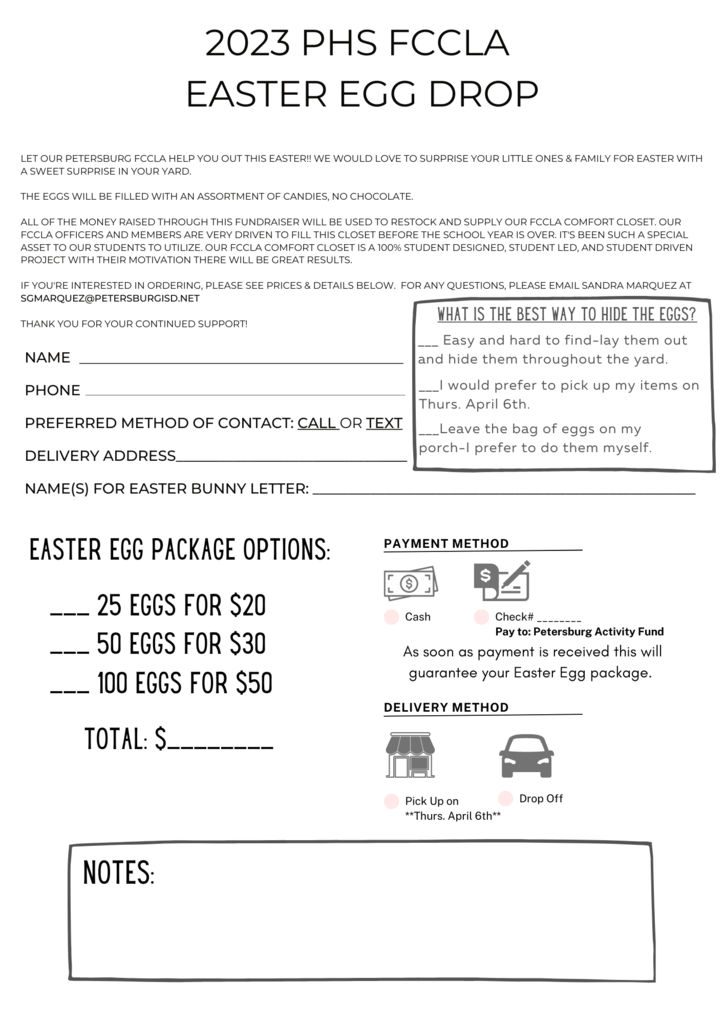 March is Music in Schools Month! 🎶🎵🎺🎷🎵🎶🥁🥁 What a perfect opportunity to highlight our amazing Band Directors! Kadee McInroe and James McInroe have done an excellent job for Buffalo Nation. From extra summer practices to extra after school practices, their hard work and dedication have been paying off. With a great marching season, to several band members making All Region or Honor Band, to straight I ratings for their UIL concert and sight reading performances, they have taken our Buffalo Band to higher heights. Thank you both for your commitment and dedication to Buffalo Nation! We appreciate you!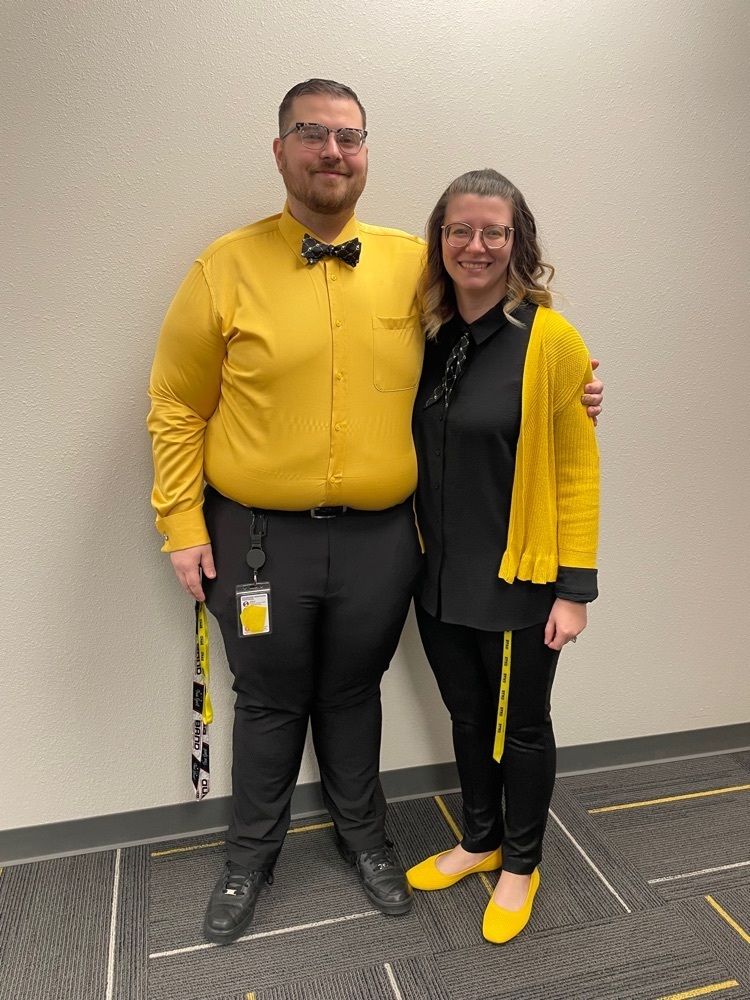 Carsyn Kattner earned the 11th place Heavy Weight Cross at the Houston Stock Show. Congratulations, Carsyn!!! Way to represent Buffalo Nation! We are proud of your hard work!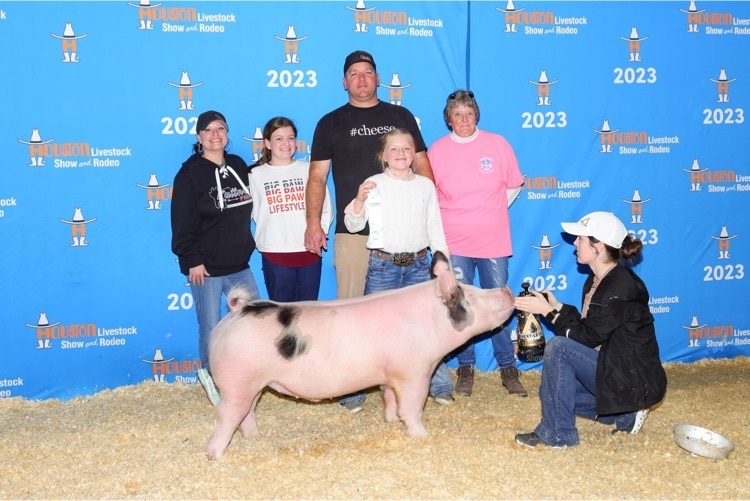 Congratulations to Creed Evans and Kenlee Vaughn at the Houston Lamb and Goat Show! Creed received 10th place with his goat and Kenlee received 16th place with her lamb. Creed placed 10th out of 64 goats. Kenlee placed 16th out of 96 lambs. (Information provided by Lisa Vaughn.) Way to go, Creed and Kenlee!! We love seeing your hard work pay off! We are so proud of you all! 🖤💛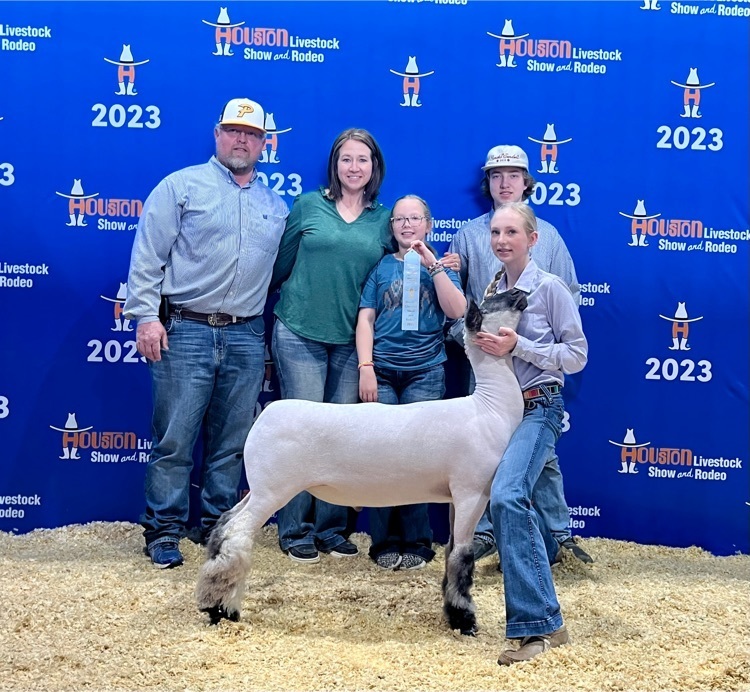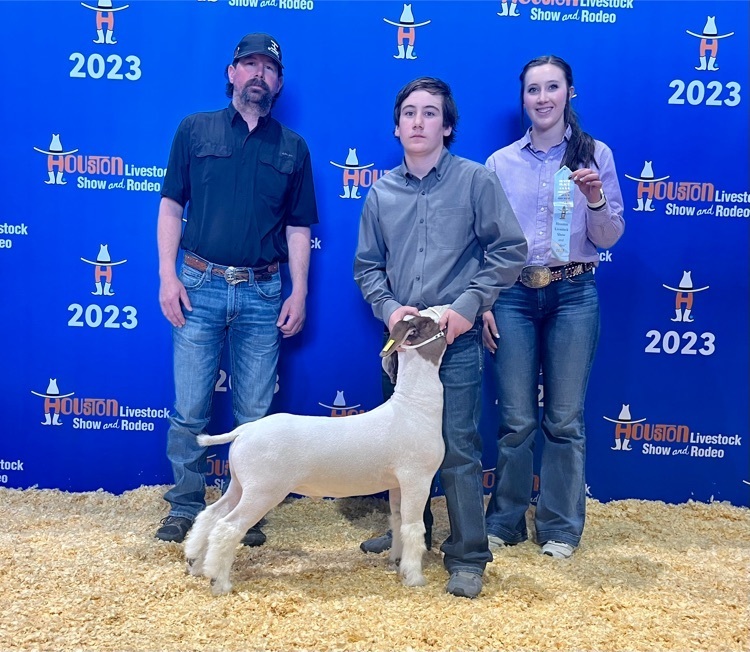 Happy National Educational Diagnostician Week to Mrs. Carnagey! As Special Education Director, she has many roles, including diagnostician. We appreciate all of your work you do behind the scenes to make sure our students are successful. Thank you for all you do. 🖤💛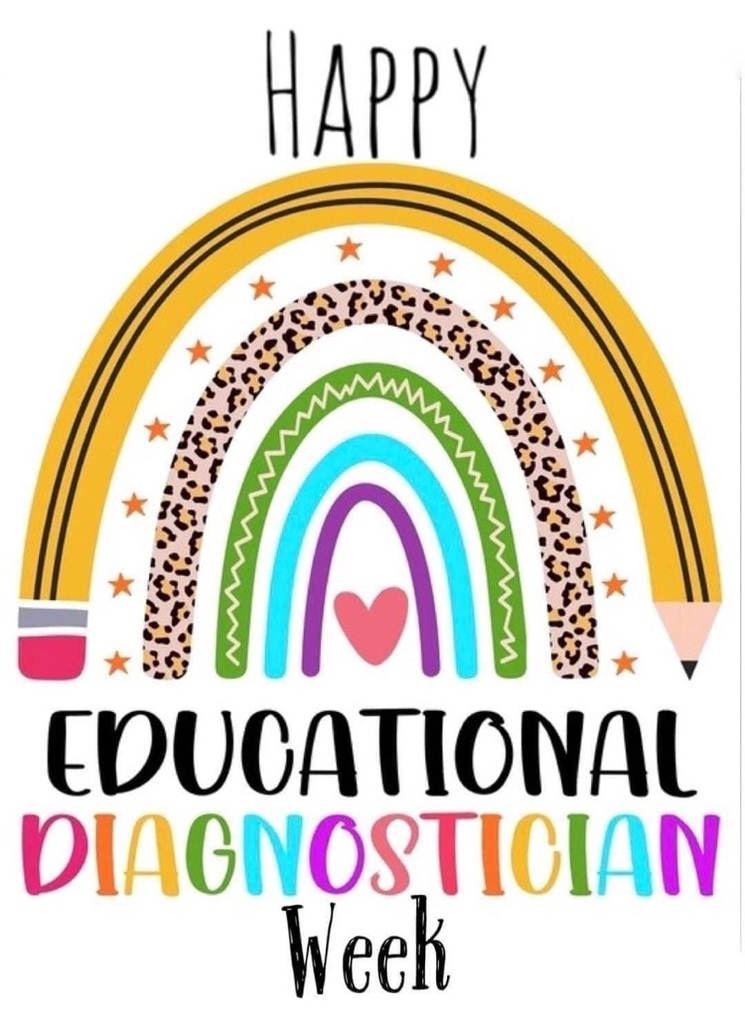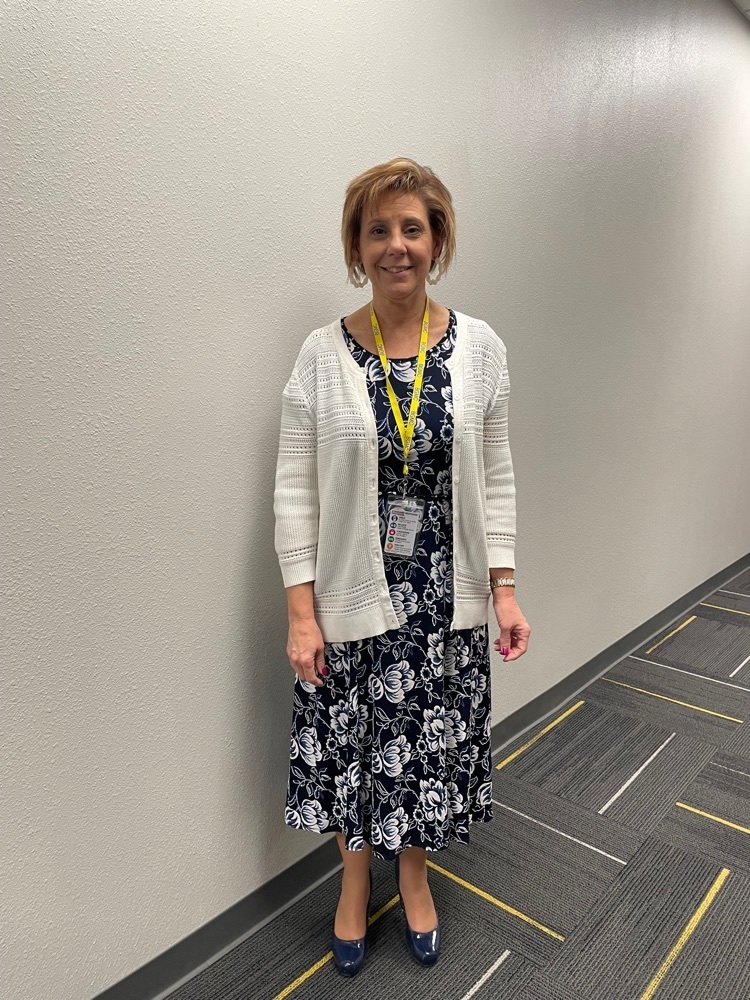 Petersburg ISD will host our district's One Act Play competition tomorrow, March 7th. Our One Act Play team would like to invite you to come and watch. Times are listed below: Crosbyton: 1:00 p.m. Borden County: 2:00 p.m. O'Donnell: 3:00 p.m. Petersburg: 4:00 p.m. Title of plays are listed in each individual flyer. Break a leg!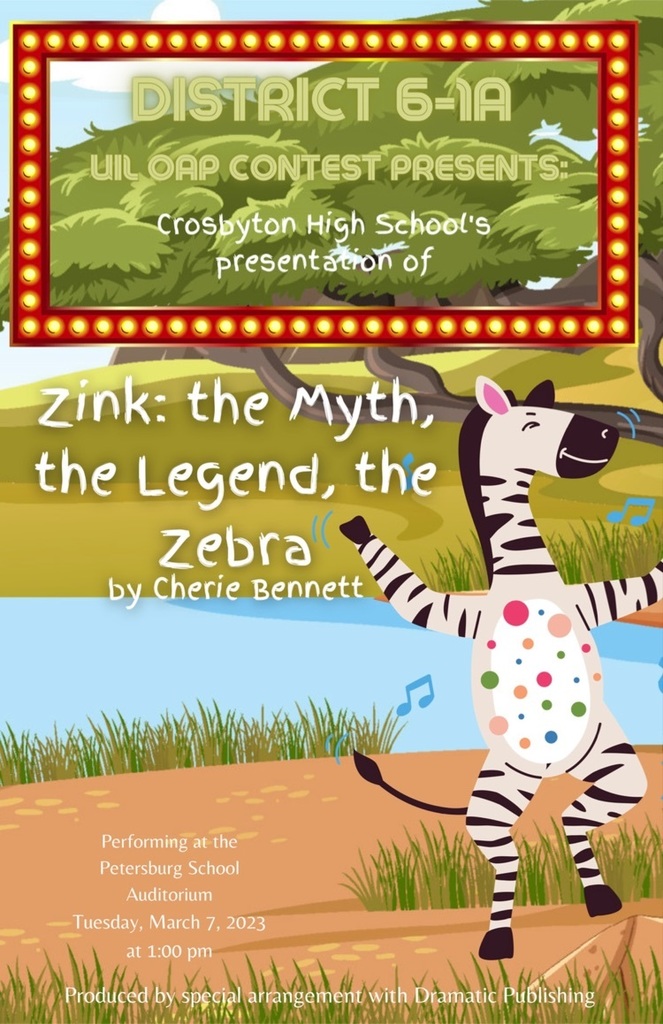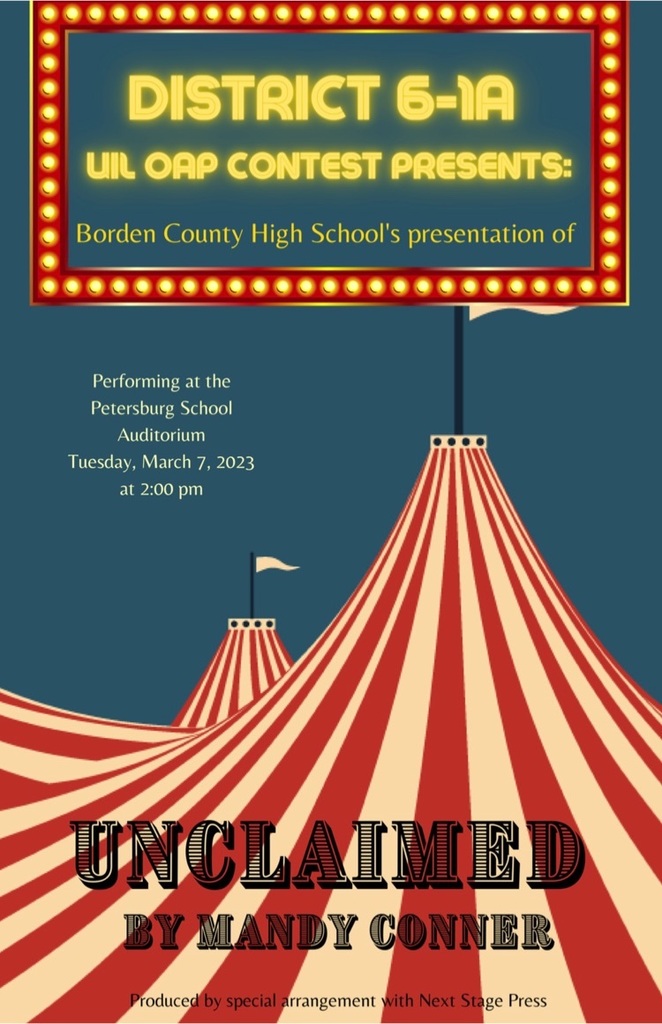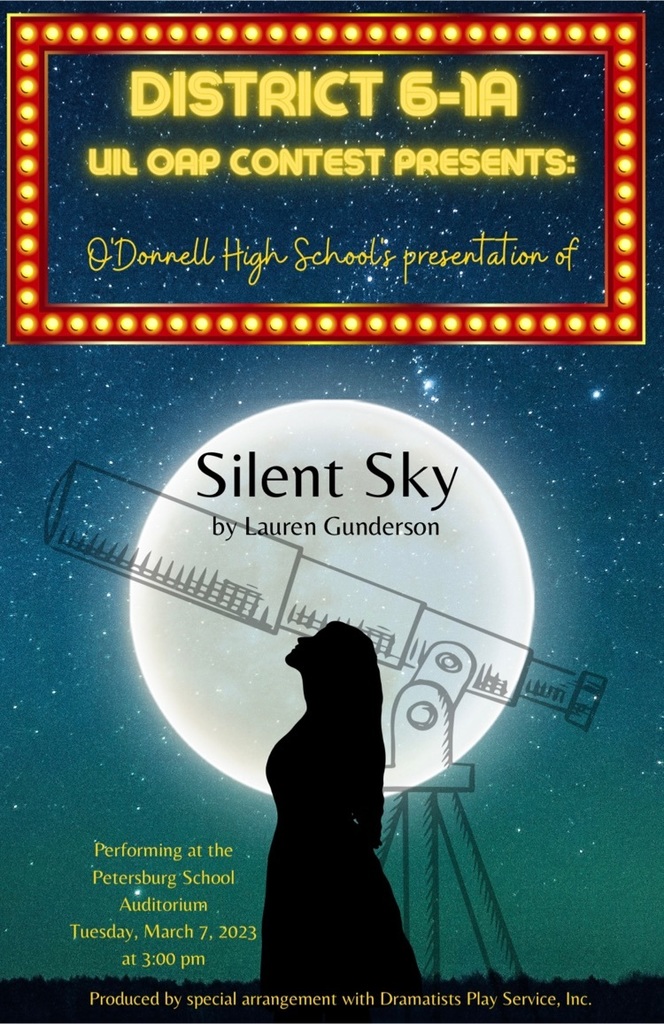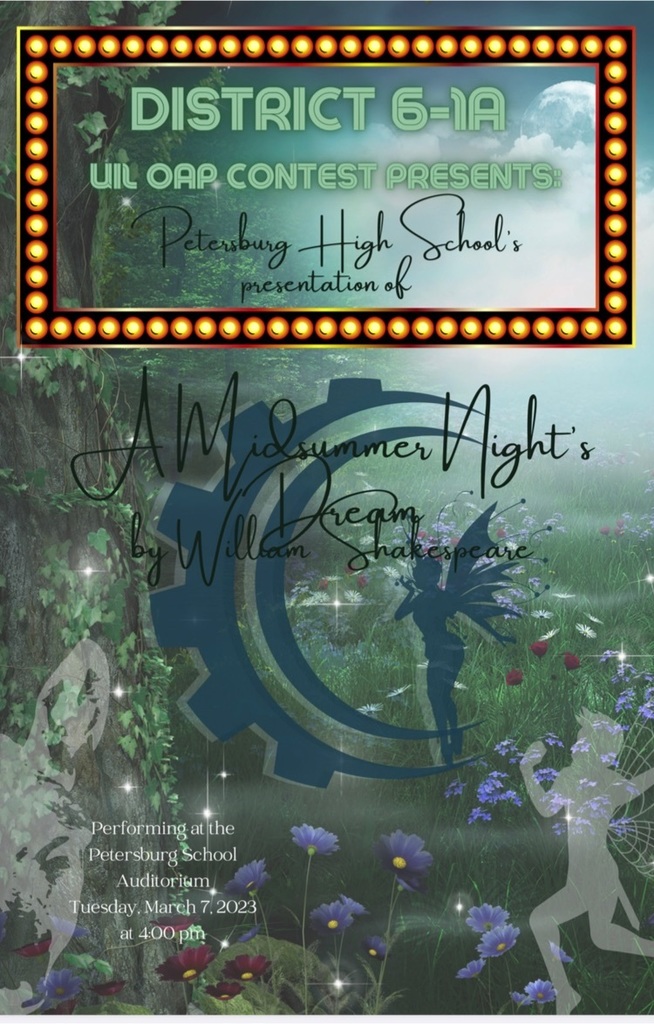 Petersburg ISD would like to welcome Chief of Police Bruce Kastning. He has been acquainting himself with our staff and students. He has also been greeting our Buffaloes at morning drop off. "I'm here to serve Petersburg and am glad to be part of this thriving community." ~ Chief of Police Kastning We are glad you are here and thank you for your service to our school and community!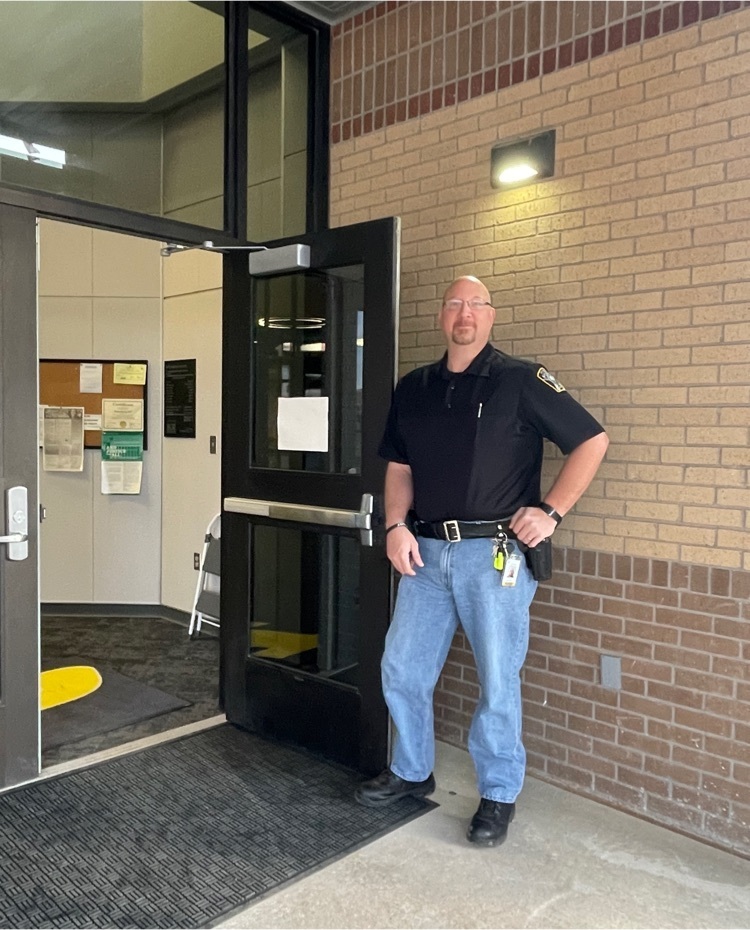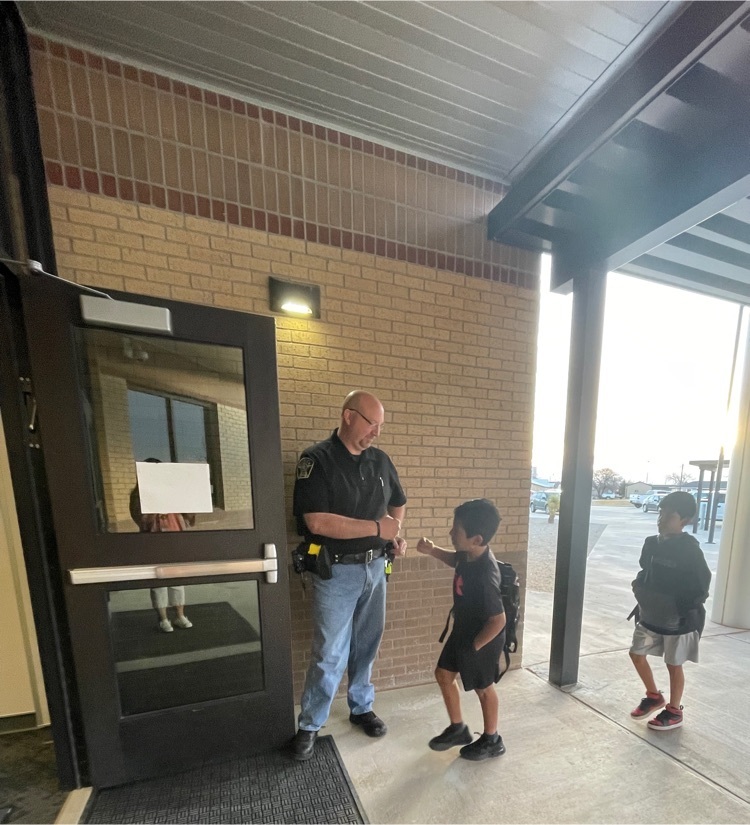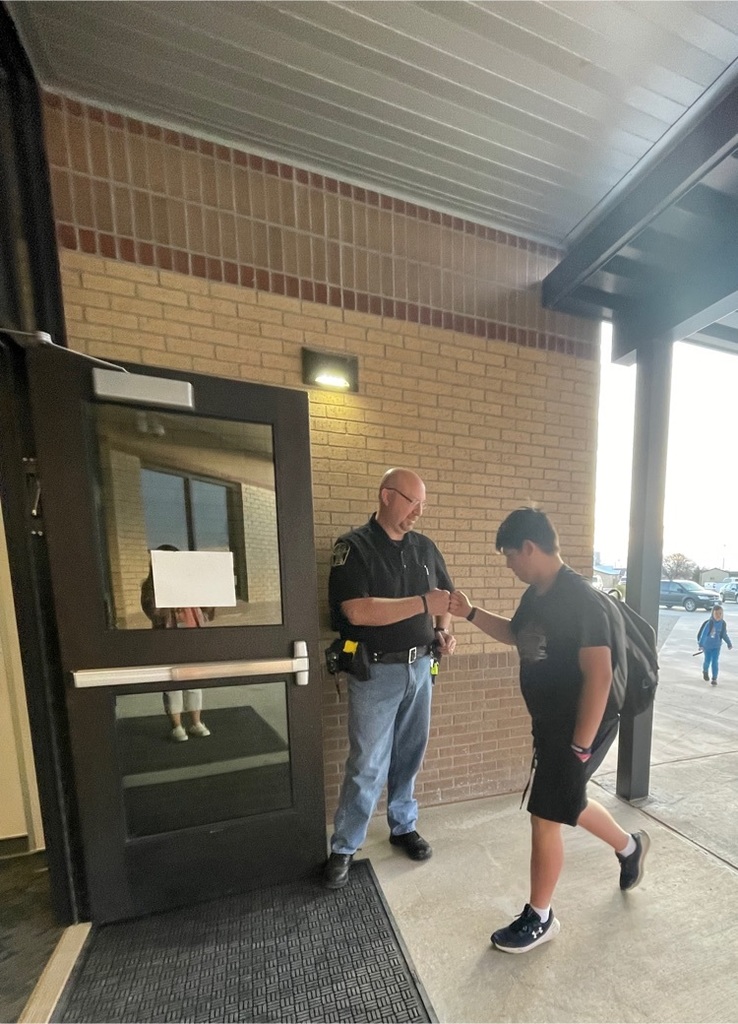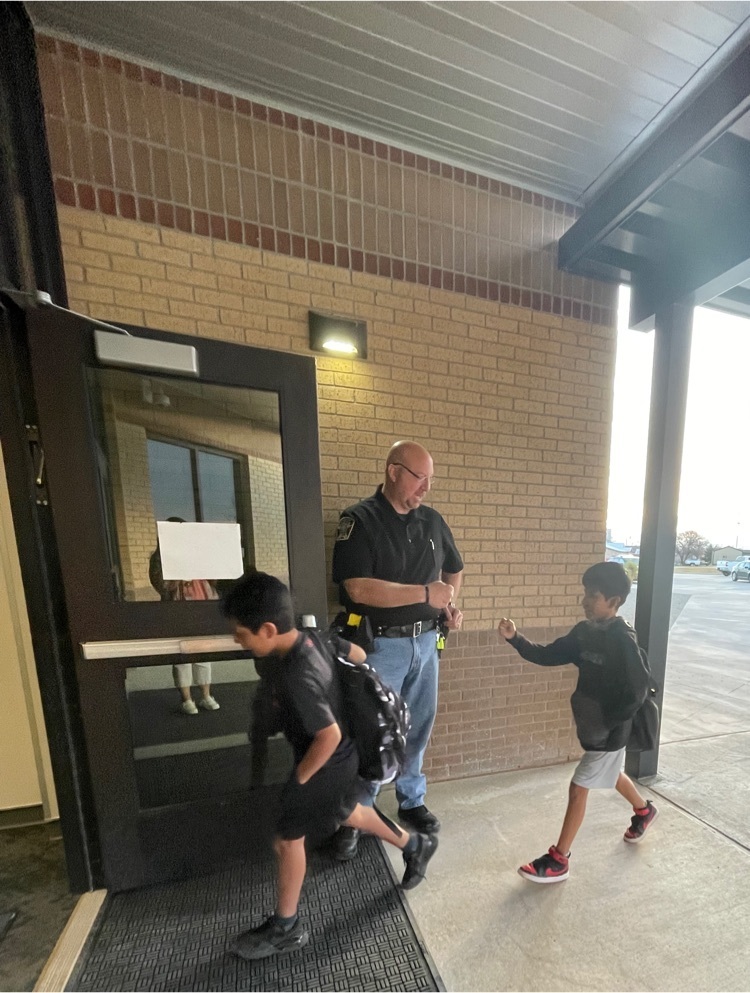 Today is Maintenance Worker Appreciation Day and we have the absolute best here at Buffalo Nation! Mr. Garcia and Mr. Mena make sure our school is ready to go inside and out. We appreciate your service to our school. Thank you for all that you do!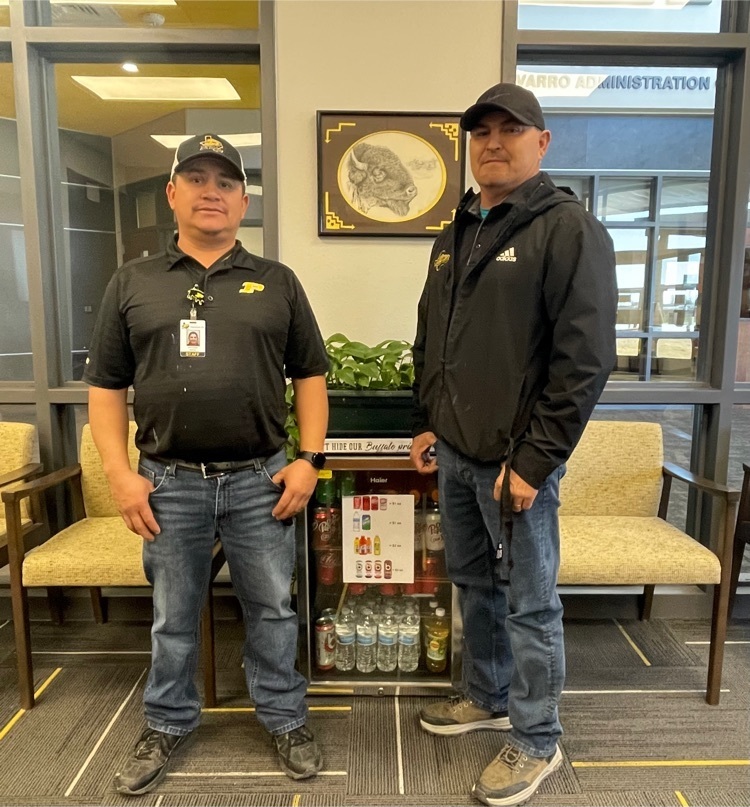 Softball Bracket for Ralls Tournament this weekend (March 2nd-4th).

Mentor TECH Day with these amazing upperclassmen! ♥️🖤 We are thankful for the opportunity and the generosity of Texas Tech in providing this Summit for our students.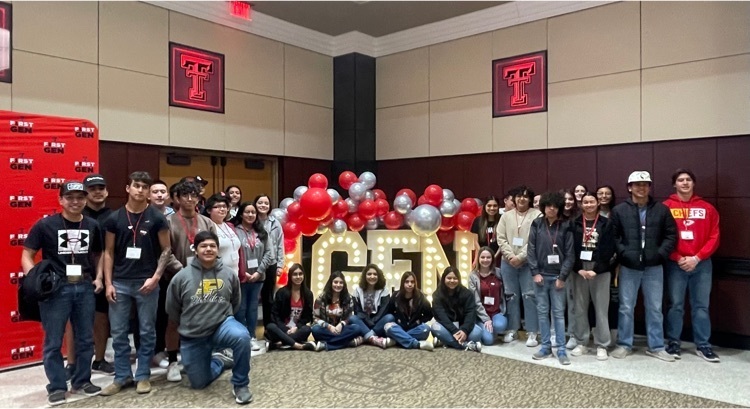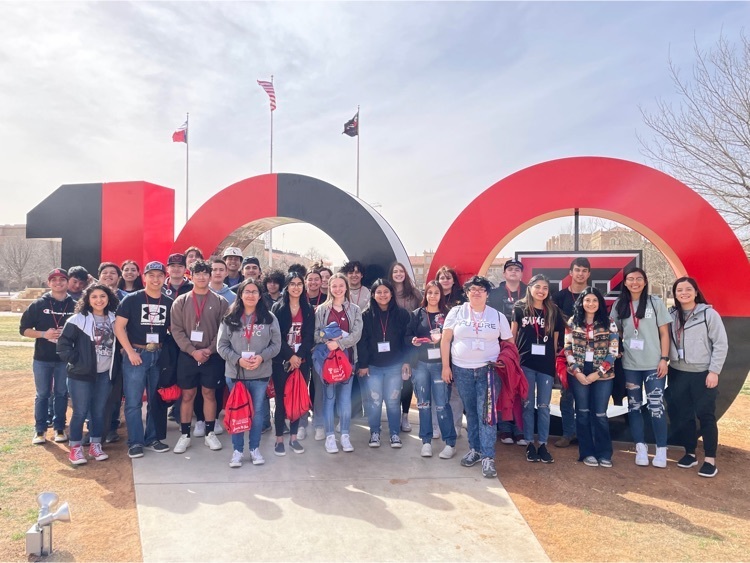 Game Change Reminder: Softball Game for Tuesday has been changed TO Today, Monday, February 27th @ Sudan at 5:00 PM.

February Petersburg Chamber of Commerce Student Representatives This month, Dillon Bruington and Alex Colunga represented PHS at the Chamber monthly meeting. You can count on these young men to be respectful and represent the Black and Gold well. Both Alex and Dillon are very active in extracurricular activities and in student leadership while maintaining high GPAs. Thank you, gentlemen!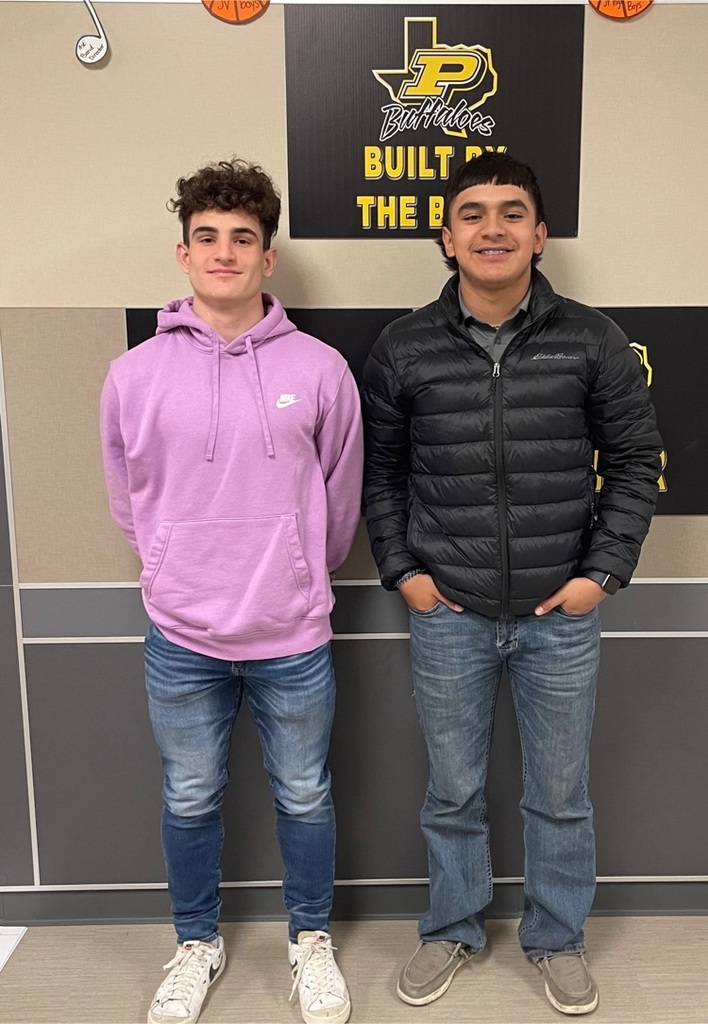 💛💛 KINDNESS SHOUT OUT 🖤🖤 Mrs. Ramsey would like to give a Shout Out to this amazing team. "I really want to send a shout out for Donna, Lisa, Jennifer, Chandler, and Leeann for taking over for me and doing a great job! All the support has meant so much." ~ Lee Ramsey Thank you so much, ladies! We appreciate all that you are doing to make life happenings smooth for each other and for our students. This is Buffalo Nation at its finest! #GoBuffsGo #BuffaloNation 🔥🔥🏆🏆💎💎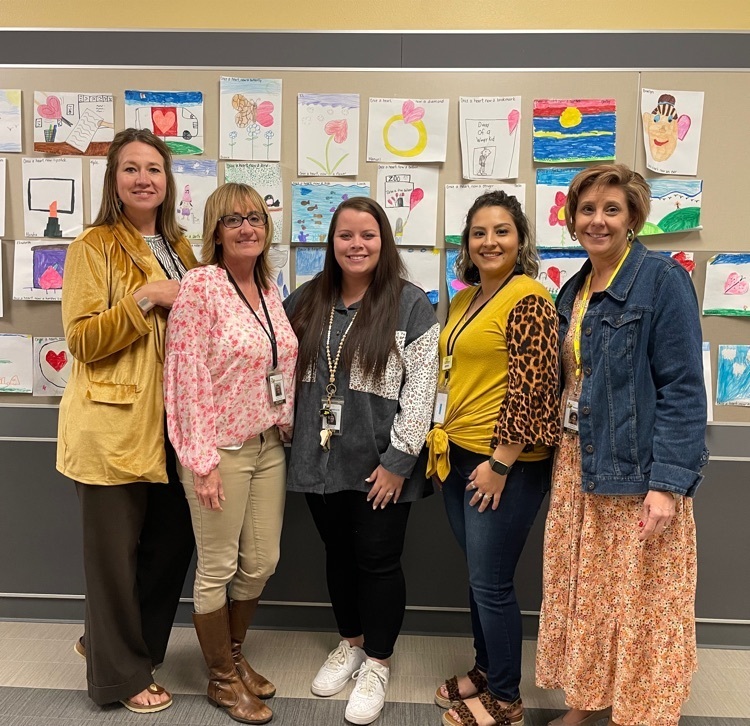 Happy National FFA Week to Mr. Thompson and Mr. Harris! Thank you for all that you do! It is also CTE Month. Happy National CTE Month What is CTE? CTE is our Career and Technical Education program. We have three solid programs of study offered here at PHS: Applied Agricultural Engineering - Mr. Harris Plant Science - Mr. Thompson Teaching and Training - Mrs. Marquez Each program offers its own certification students can earn. Not only do our CTE teachers apply real world training, I know ours offer so many added life lessons that are priceless in developing successful adults. Thank you, Mr. Thompson, Mrs. Marquez, and Mr. Harris, for all that you do for our students, staff, and school! We appreciate you all!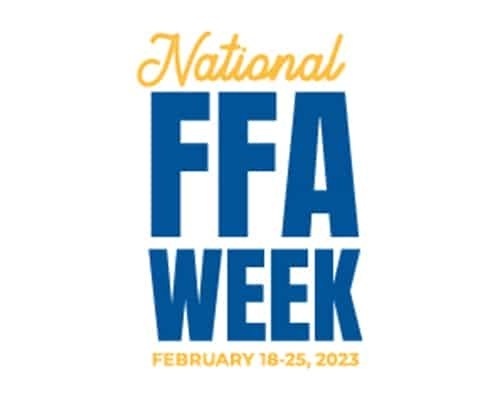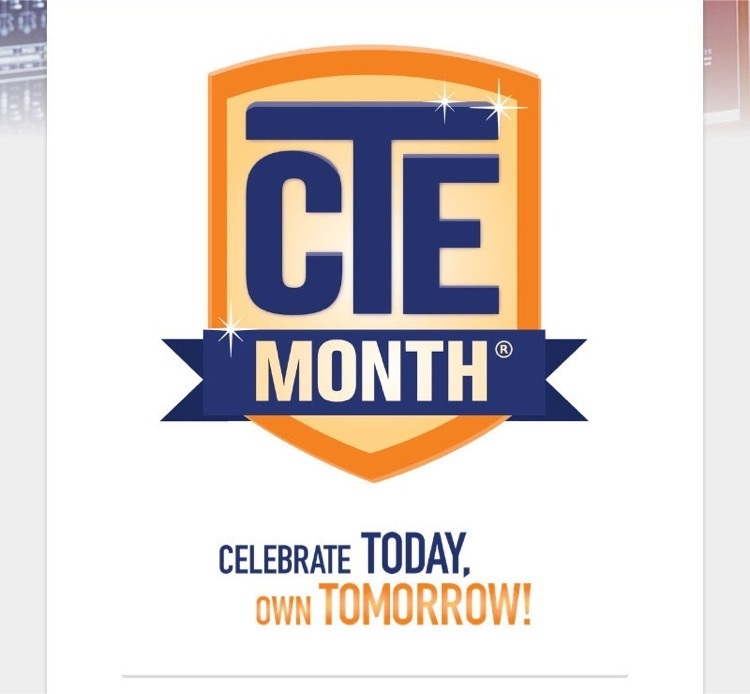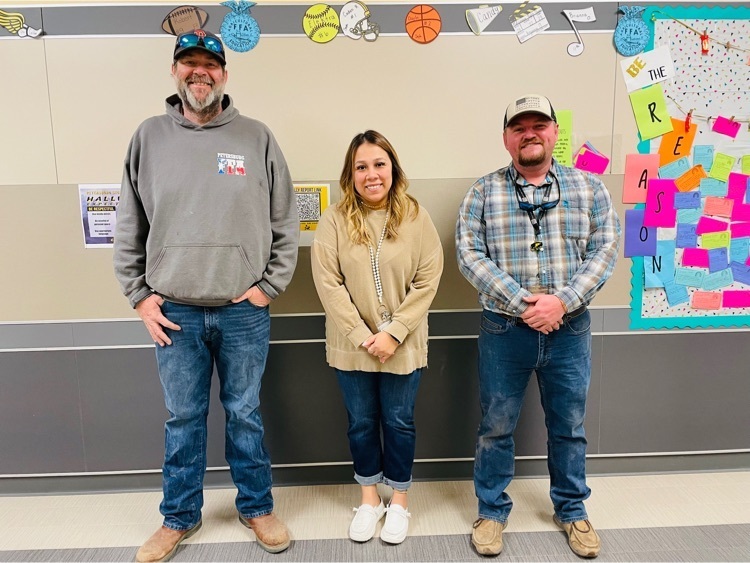 The Front Office is celebrating Random Act of Kindness Day with an act of kindness from TK and Dianne Taylor. Thank you for the Sonic Drinks. It was a sweet surprise!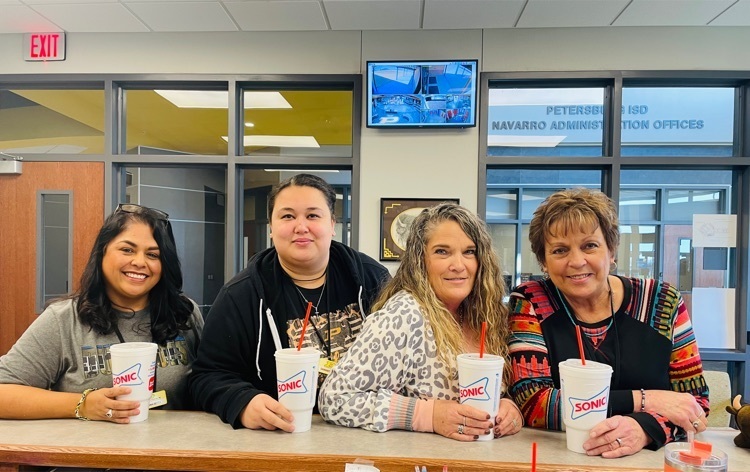 Offers Keep Coming in for Dillon Bruington Dillon Bruington has been offered a scholarship of up to $20,000 from Ottawa University. This is a combined offer based on both his academic and athletic achievements. Congratulations, Dillon! We are extremely proud of you!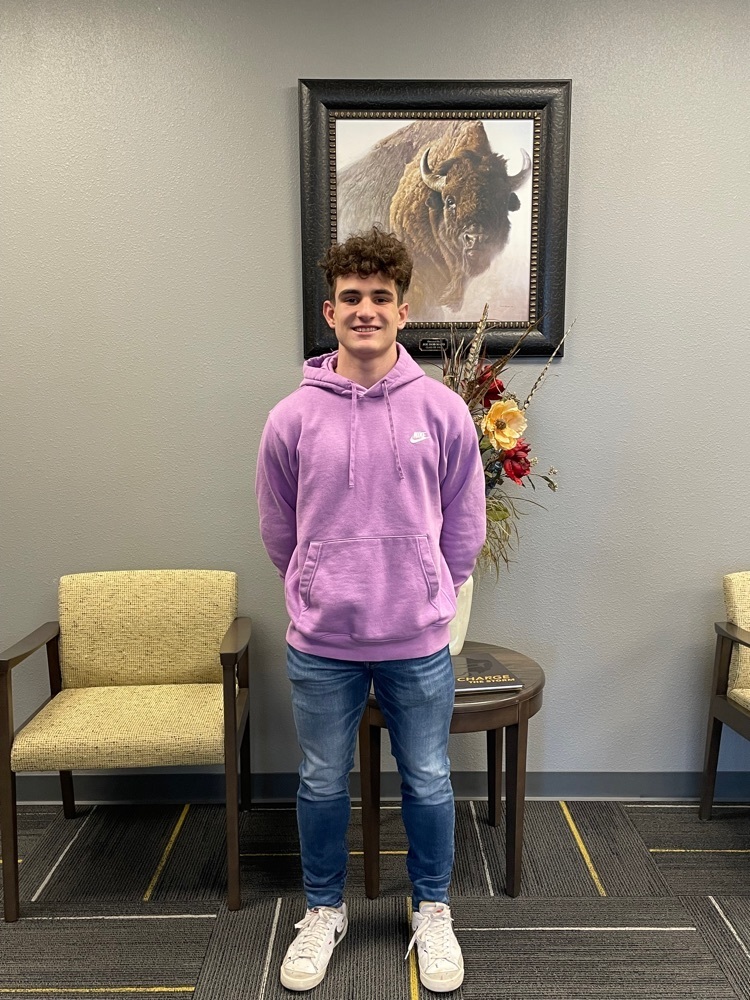 💛🖤🦬THE BUFFALO WAY STAFF SHOUT OUT💛🖤🦬 I'm giving a Staff Shout-out to Angel Sidhu. She wears many hats for Petersburg ISD as the ESL coordinator, Dyslexia Specialist, and now as our Testing coordinator. In January, Mrs. Sidhu organized and hosted our EL Family Night. Even though numbers were small, it was a successful event that will continue to grow each year. Mrs. Sidhu organizes and keeps up with our students who have dyslexia by providing support to the students and training for the staff. Mrs. Sidhu is a tremendous asset to Buffalo Nation! ~ Mrs. Carnagey Mrs. Sidhu is such a huge asset to our school. She sets the bar high for herself and for others. She has taken the lead with Interim Assessments and desegregating the data with our teachers. She puts her whole heart in all she does and we can not be prouder that she is a Petersburg Buffalo! Thank you for all that you do! I know so much of your work is unseen, but you are helping our kids succeed and I am extremely thankful! You, Go, Girl! I love working alongside you! Not only are you the Organizational Queen, your heart for our students is so beautiful. ~ Corina Reyes Congratulations, Mrs. Sidhu! Thank you for all that you do! You are a blessing to our students, staff, and district. We appreciate all of your hard work! #TheBuffaloWay #BuffaloNation

This week Feb 7-11 is National School Counselor Week!! We 100% have the BEST SCHOOL COUNSELOR here at Petersburg ISD. The students & staff have showered Mrs. Reyes with numerous sweet emails, hugs, kind words, and all filled with the love they share for her. Mrs. Reyes has played many roles for our campus and it doesn't go unnoticed. We are very appreciative for all the encouragement and support you have given us all as students and staff. Thank you for everything, Mrs. Reyes!